Alberto Moscatelli
Nature Nanotechnology, Italy
Aleister Saunders
Drexel University, USA
Andre Taylor
New York University, USA
Andrey Krayev
Horiba, USA
Andreas Rosenkranz
Universidad de Chile, Chile
Anita Lekhwani
Springer Nature, USA
Armin VahidMohammadi
Drexel University, USA
Babak Anasori
IUPUI, USA
Bahram Nabet
Drexel University, USA
Brendan DeLacy
Ballydel Technologies, Inc., USA
Carsten Gachot
TU Wein, Austria
Christina Birkel
Arizona State University, USA
Christopher E. Shuck
Drexel University, USA
Chuanfang (John) Zhang
EMPA, Switzerland
Chong Min Koo
Sungkyunkwan University, South Korea
De-en Jiang
UC Riverside, USA
Dmitri Talapin
University of Chicago, USA
Ekaterina Pomerantseva
Drexel University, USA
Flavia Vitale
University of Pennsylvania, USA
Hanna Pazniak
Grenoble INP, France
Ho Seok Park
Sungkyunkwan University, South Korea
Husam Alshareef
KAUST, Saudi Arabia
Ian Kinloch
University of Manchester, UK
Johanna Rosén
Linköping University, Sweden 
John Medaglia
Drexel University, USA 
Joselito Razal
Deakin University, Australia 
Kershad Cooper
National Science Foundation, USA 
Laura Fusco
Drexel University, USA
Lucia Delogu
Padova/NYU Abu Dhabi, Italy
Mailis Lounasvuori 
Helmholtz-Zentrum Berlin, Germany 
Majid Beidaghi
Auburn University, USA
Maksym Pogorielov
Sumy State University, Ukraine
Mark Anayee
Drexel University, USA
Masashi Okubo
Waseda University, Japan
Meera Harhay 
Drexel University, USA 
Meni Wanunu 
Northeastern University, USA 
Michael Naguib
Tulane University, USA
Miladin Radovic
Texas A&M, USA
Mohit Saraf
Drexel University, USA
Naresh C. Osti
Oak Ridge National Laboratory, USA
Ndeye Maty Ndiaye
Drexel University, USA
Norbert Koch 
Helmholtz-Zentrum Berlin, Germany 
Paul Weiss
UCLA, USA
Pawel Michalowski
Łukasiewicz Research Network – Institute of Microelectronics and Photonics, Poland
Per Persson
Linköping University, Sweden
Po-Yen Chen
University of Maryland, USA
Pooi See Lee
National Taiwan University, Taiwan
Rogelio Minana 
Drexel University, USA
Shayan Seyedin
Newcastle University, UK 
Steven Cranford
Matter/Cell Press, USA 
Steven May
Drexel University, USA 
Sanjiv Dhingra 
University of Manitoba, Canada 
Susan Sandeman
Brighton University, UK
Takeshi Torita
Murata, Japan
Vadym Mochalin 
Missouri University of Science & Technology, USA 
Valeria Nicolosi 
Trinity College, Ireland 
Volker Presser 
INM – Leibniz-Institut für Neue Materialien gGmbH, Germany 
Zahra Fakhraai
University of Pennsylvania, USA
Zdenek Sofer
University of Chemistry and Technology Prague, Prague, Czech Republic
Zhi Wei Seh
Institute of Materials Research and Engineering, A*STAR, Singapore
Zhimei Sun
Beihang University, China
Andreas Rosenkranz
Andreas Rosenkranz is a Professor for Materials-Oriented Tribology and New 2D Materials in the Department of Chemical Engineering, Biotechnology and Materials at the University of Chile. His research focuses on the characterization, chemical functionalization, and application of new 2D materials. His main field of research is related to tribology (friction, wear, and energy efficiency), but in the last couple of years, he has also expanded his fields towards water purification, catalysis, and biological properties. He has published more than 130 peer-reviewed journal publications, is a fellow of the Alexander von Humboldt Foundation and acts as a scientific editor for different well-reputed scientific journals including Applied Nanoscience and Frontiers in Chemistry.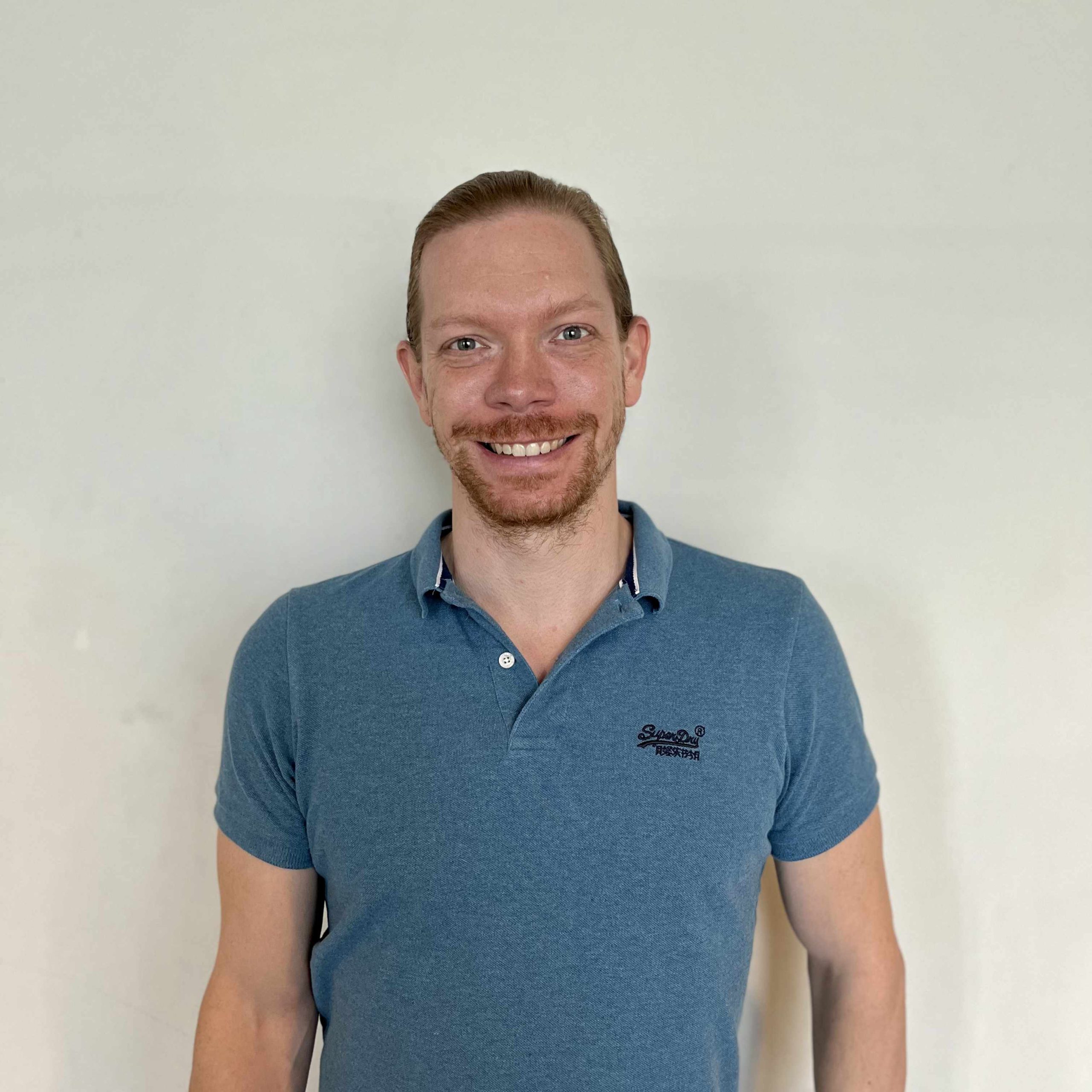 Armin VahidMohammadi
Armin VahidMohammadi is a research assistant professor at the A.J. Drexel Nanomaterials Institute and Department of Materials Science and Engineering at Drexel University. He received his B.Sc. degree from the Sharif University of Technology in Tehran, Iran, and his M.Sc. and PhD. degrees from Florida International University, Miami, FL, and Auburn University, Auburn, AL, respectively. Armin's research interests are the design and fabrication of novel materials, electrodes, and chemistries for batteries and supercapacitors used in EVs and beyond. He has over 7 years of experience working on the synthesis and electrochemical analyses of MXenes and his research has resulted in some key findings and publications in the field.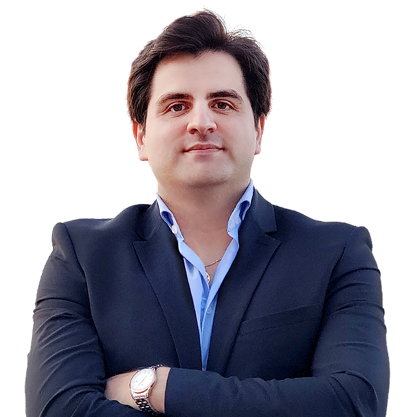 Brendan G. DeLacy
Brendan G. DeLacy, PhD is President and Founder of Ballydel Technologies. Dr. DeLacy has co-authored over 70 journal articles, conference proceedings, and technical reports and has a diverse scientific background in the defense, pharmaceutical, and atmospheric communities. Through extensive relationships with both academia and large-scale manufacturers, Dr. DeLacy leads Ballydel Technologies in transitioning technologies from the benchtop to the marketplace. His technical background includes expertise in the synthesis and characterization of nanomaterials (plasmonic, metal oxide, semiconductor, two-dimensional materials), with a particular focus on the impact that these materials have on the electromagnetic, thermal, mechanical, and electronic properties. He was formerly a research scientist and program manager with the U.S. Army and provides a unique perspective on managing and executing research and development programs from the government perspective. Dr. DeLacy received B.S. and M.S. degrees in Chemistry from St. Joseph's University, a M.S. degree in Applied Physics from Johns Hopkins University, and a Ph.D. in Analytical Chemistry from Drexel University.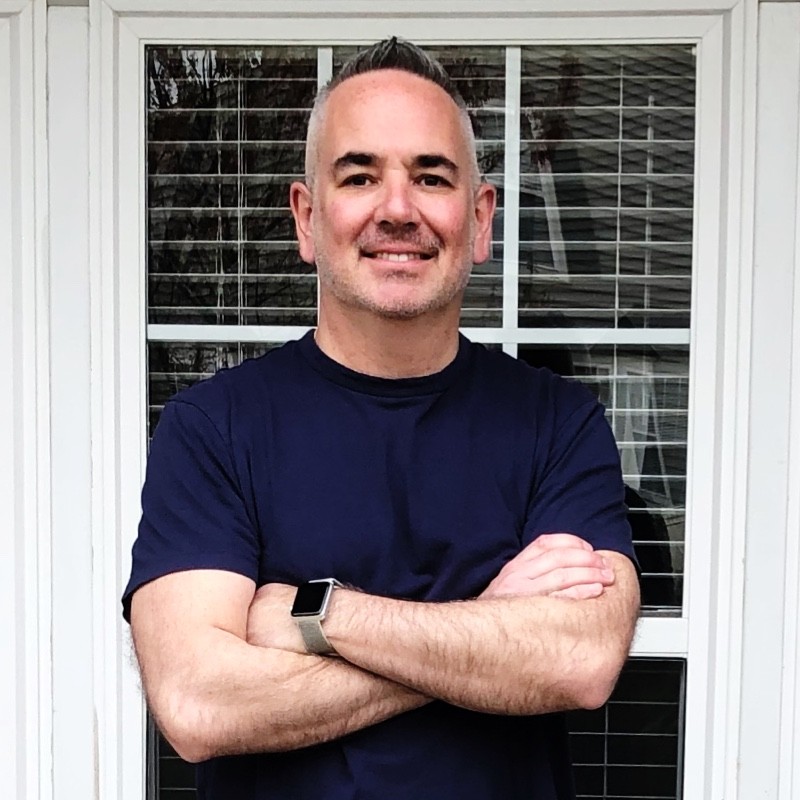 Christopher E. Shuck
Dr. Christopher E. Shuck received his Ph.D. in 2018 from the University of Notre Dame in Chemical and Biomolecular Engineering, and B.S.E. in 2013 from Princeton University in Chemical and Biological Engineering. He received numerous awards for his work, including the Fulbright Scholarship in 2016. He is currently working as a research assistant professor at the A.J. Drexel Nanomaterials Institute, Drexel University. His research interests include chemical kinetics, materials synthesis, and 2D materials. Christopher's work has led to a direct change in the definition of both MAX phases and MXenes (Discovery of M5AX4 and M5X4Tx MXene), he has pioneered work into solid-solution MXenes, and has applied MXene work into many fields, including electrochemical energy storage, electromagnetic interference shielding, and biomedicine.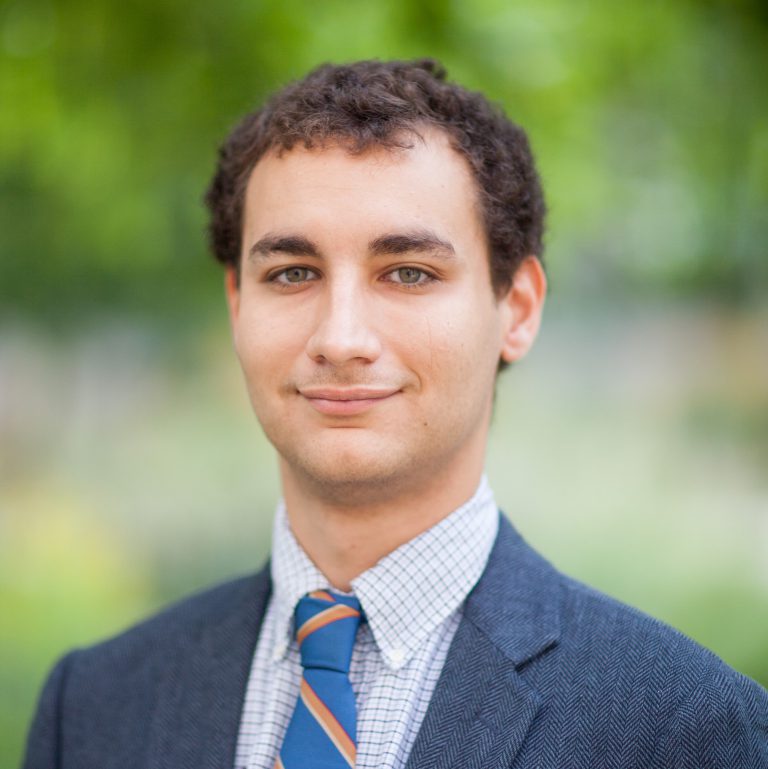 Chuanfang (John) Zhang
Prof. Dr. Chuanfang (John) Zhang completed his PhD program in East China University of Science and Technology (Shanghai, China) and Drexel University (Philadelphia, PA, USA) in 2015 under the joint supervision of Prof. Yury Gogotsi. Later he joined Trinity College Dublin, Ireland as a postdoctoral research fellow in 2015. John joined ETH Empa in 2019 as a senior scientist, leading the efforts on the additive manufacturing of printed electronics based on multifunctional two-dimensional crystal inks. John serves as a full professor for Sichuan University since July 2022. He is a member of ACS, MRS, and ECS. He serves as a reviewer for many peer-review journals, such as Nature, Nature Comm., Joule, JACS, EES, AM, Angewandte, etc. He serves as the editorial board committee for Energy Environmental Materials, Chinese Chemical Letters, Carbon Energy, Progress of Chinese Material Science, etc. He has published ~75 cutting-edge studies on top journals, including Nature Energy, Nature Communications (3), Adv. Mater (2), Angewandte Chemie, Adv. Funct. Mater (VIP), ACS Nano (3) etc. His H-index is 47 with SCI citations >9700. He has given >70 invited talks in universities/major conferences/companies. He is the recipient of "2019 Top 10 Chinese Leading Talents in Science and Technology in Europe".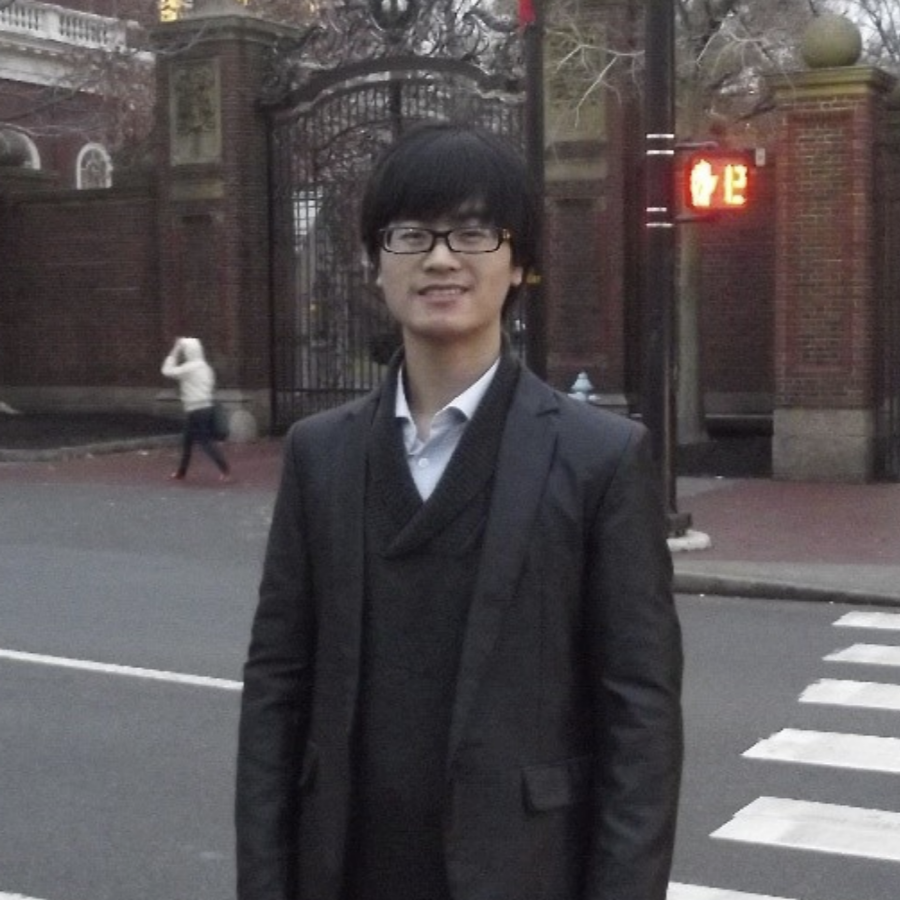 De-en Jiang
We will present our recent first principles molecular dynamics simulations of the MXene/water interfaces. First, we will show how the proton transport across the interface and in confined water layers for MXenes and MXene/graphene heterostructures. Second, we will discuss the reactivity of MXene with water, to address the stability issue. Third, we will examine how the defects in the MXene layer impacts its reactivity with water. Hydrogen bond network, water dipoles, and Ti-water interaction are found to play important roles in the processes examined. Implications to experiments will be discussed.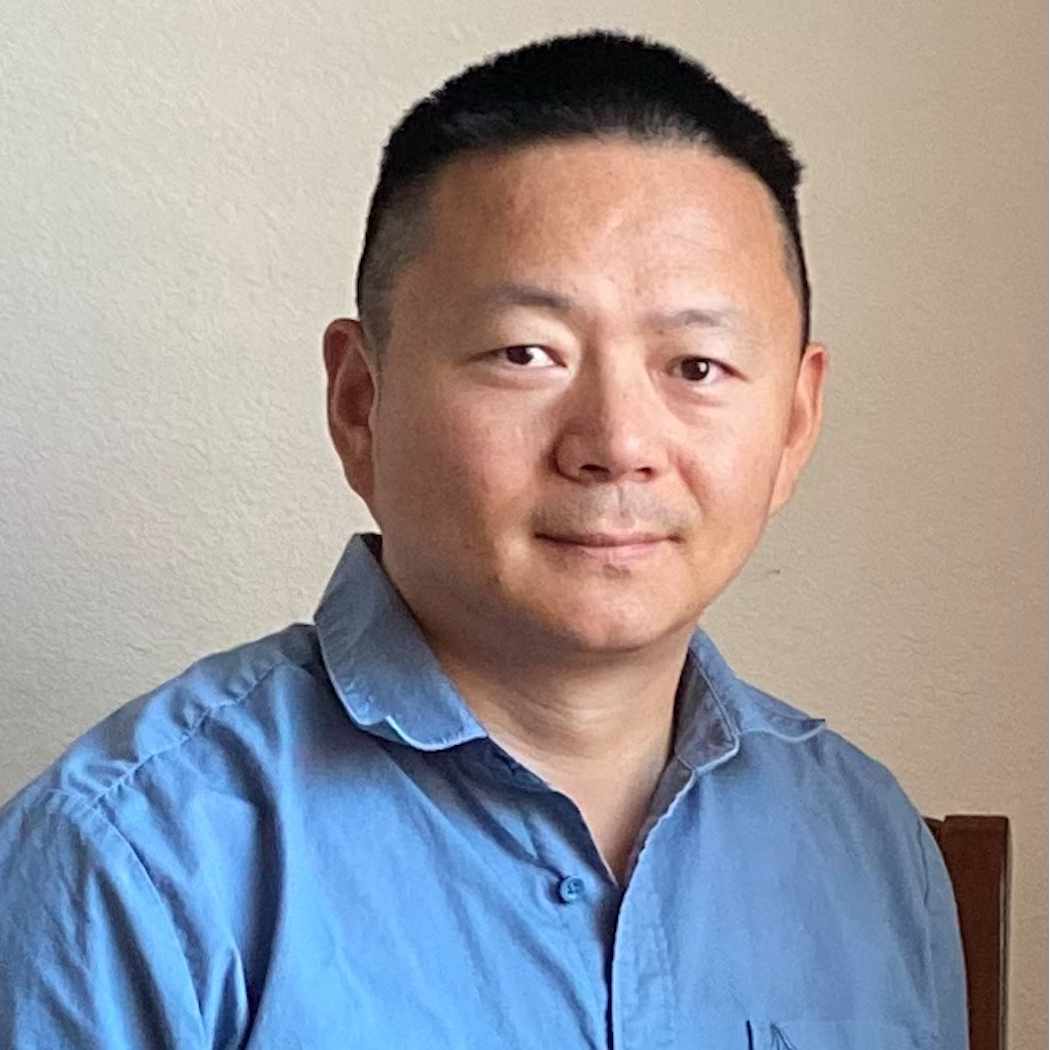 Ekaterina Pomerantseva
Ekaterina Pomerantseva is an Associate Professor of Materials Science and Engineering at Drexel University. She received a B.S. degree in Materials Science in 2000 and M.S. degree in Chemistry and Materials Science in 2003 from Lomonosov Moscow State University, a M.S. degree in Biochemistry in 2005 from McGill University, and a Ph.D. degree in Solid-State Chemistry in 2007 from Lomonosov Moscow State University. Prior to joining Drexel, she held postdoctoral appointments in the Institute for Systems Research at the University of Maryland College Park (2010 – 2013) and the Department of Chemistry at the University of Waterloo (2009 – 2010). She has co-authored over 75 journal papers. In 2018, she was selected to receive a prestigious NSF CAREER award. She is Scialog Fellow and Stein Fellow. Since 2018, she is a senior investigator member of the m2M Center for Mesoscale Transport Properties, a U.S. Department of Energy, Office of Science funded Energy Frontiers Research Center. Her research interests lie in the discovery and development of new solutions and next generation systems for sustainable energy and clean environment, with the focus on materials chemistry and electrochemistry as it relates to energy storage and water treatment. She leads Material Electrochemistry Group, members of which design and apply chemical synthesis methods to obtain materials with the desired structure and advanced electrochemical properties, bridging the gap between chemistry and materials science. Her group develops chemical pathways that can be used to realize materials with tunable structures and compositions that exhibit high affinity towards ions in solutions, rapid electron and ion transport, and enhanced electrochemical stability. These properties are needed to realize electrochemically-driven energy storage and water treatment devices with high performance.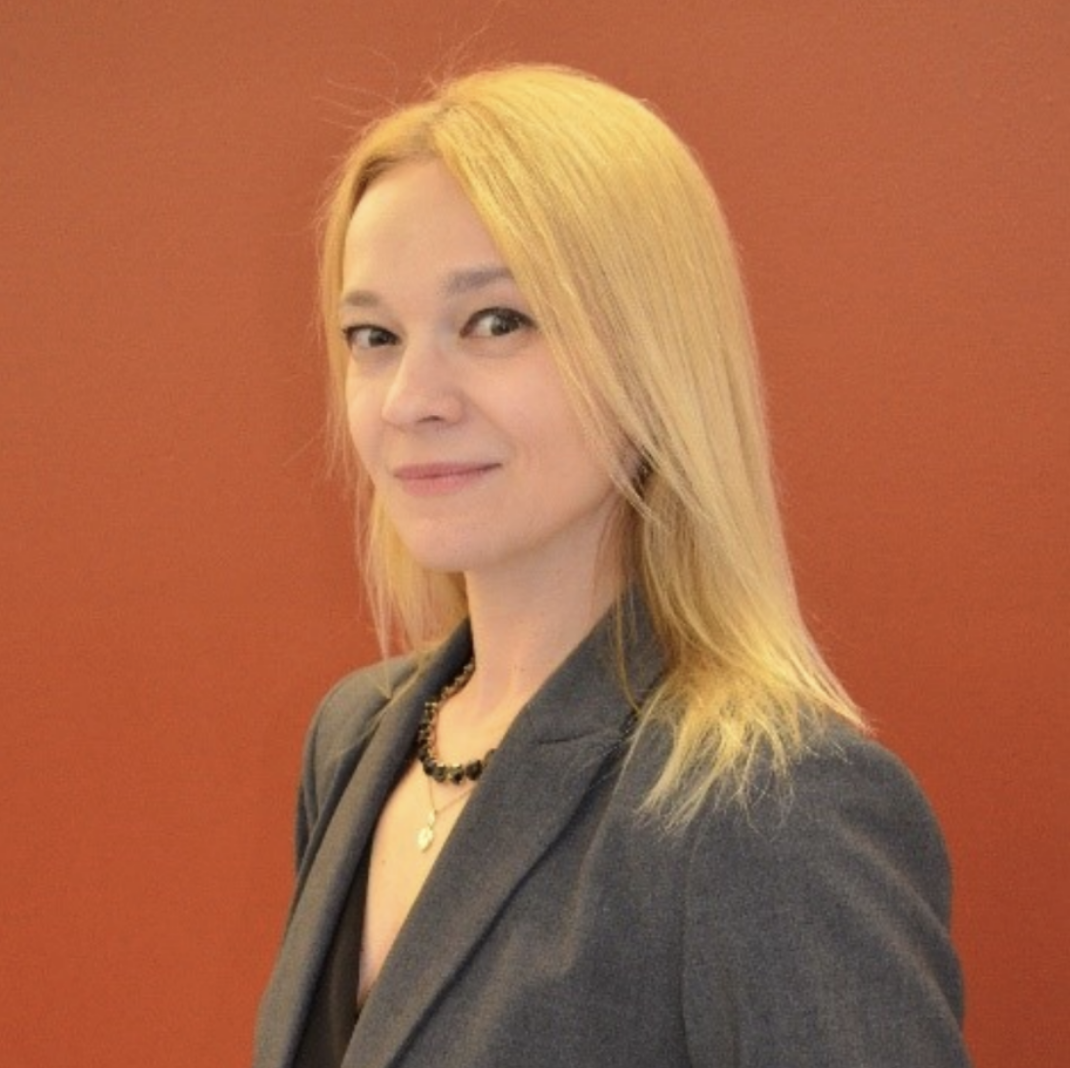 Flavia Vitale
Departments of Neurology, Bioengineering, Physical Medicine and Rehabilitation; Center for Neuroengineering and Therapeutics. University of PennsylvaniaCenter for Neurotrauma, Neurodegeneration & Restoration. Corporal Michael J. Crescenz VA Medical Center
Dr. Flavia Vitale is an Assistant Professor in the Center for Neuroengineering and Therapeutics at the University of Pennsylvania, and in the Departments of Neurology Bioengineering, Physical Medicine & Rehabilitation. She is also a core faculty member of the Brain Science, Translation, Innovation, and Modulation Center at Penn and of the Center of Neurotrauma, Neurodegeneration & Restoration at the Philadelphia VA. Dr. Vitale earned her B.S. and M.S. in Biomedical Engineering at the Università Campus Biomedico di Roma in 2008, and in 2012 she received her Ph.D. in Chemical Engineering at the Università di Roma "La Sapienza". She completed a postdoctoral training in Chemical Engineering at Rice University, a Neuroengineering training at Penn, and in 2018 she joined the Penn faculty.
Dr. Vitale's research interests are in the area of bioelectronic technologies for studying, diagnosing and treating disorders of the nervous and neuromuscular systems. Her lab integrates neuroengineering, materials science, electrical engineering, and neuroscience approaches to develop novel neuroelectronic interface technologies and apply them to both basic science and fundamental studies of neural functions and disease. The ultimate goal of the Vitale Lab is to translate these innovative technologies and scientific knowledge to patient care and improve outcomes.
In the last few years, Dr. Vitale has pioneered the field of MXene-based implantable and wearable bioelectronics for clinical and research applications. Her work has led to the first examples of invasive microelectrode arrays for recording brain activity as well as high-resolution, gel-free and MRI compatible wearable electrode arrays for brain, heart, and muscle monitoring in humans, all based on Ti3C2Tx MXene. She also established scalable and cost-effective manufacturing approaches for fabricating MXene bioelectronic devices and demonstrated the biocompatibility of Ti3C2Tx MXene to neurons.
Dr. Vitale has been recognized with several awards, including the Welch Foundation Postdoctoral Fellowship, the Taking Flight Award from Citizens United for Research in Epilepsy, the McCabe Fellow and Linda Pechenik Investigator Awards from the University of Pennsylvania, the K12 Interdisciplinary Rehabilitation Engineering Career Development Award from the NIH, and the 2021 Global Young Scientist Award from iCANX.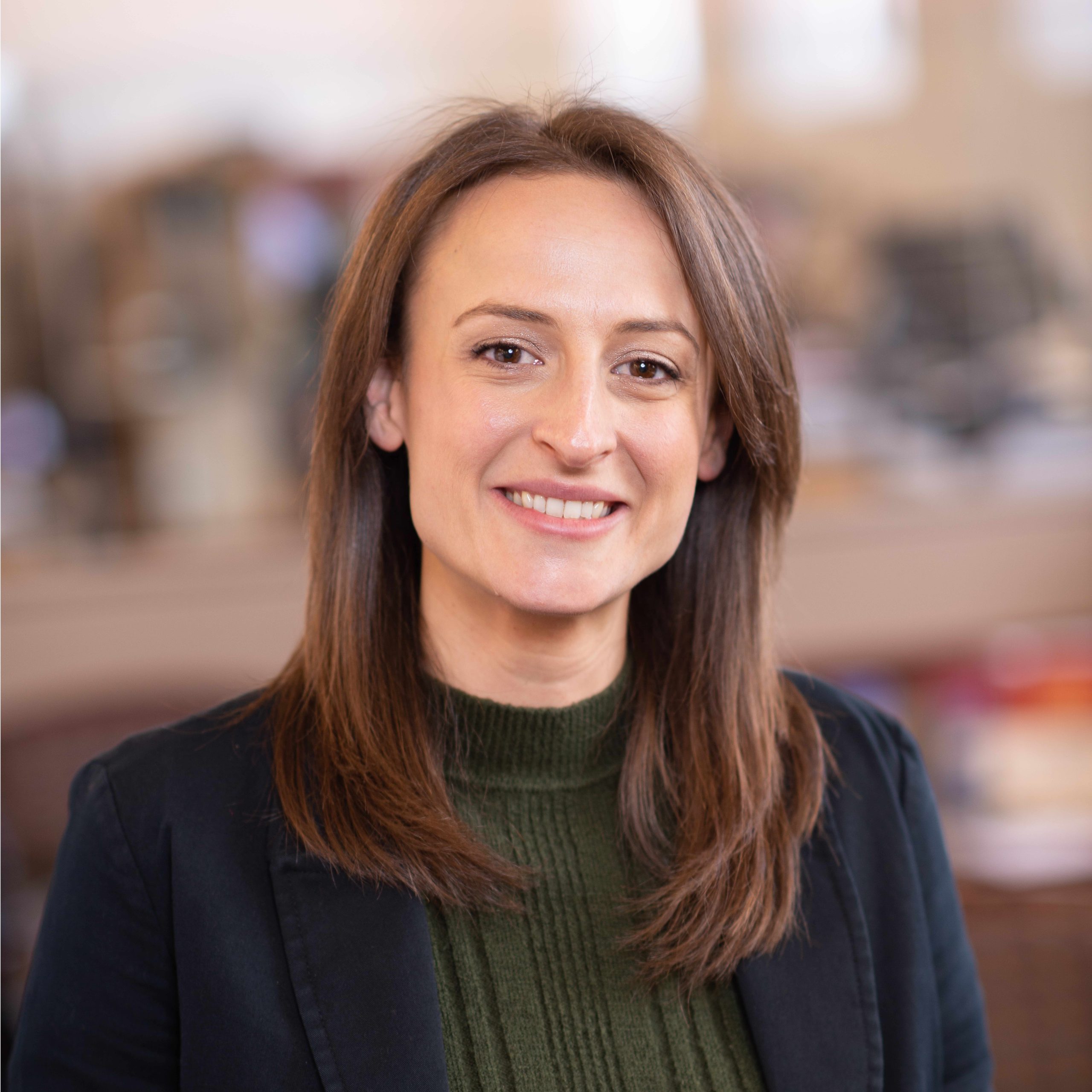 Husam Alshareef
Husam Alshareef is a Professor of Materials Science and Engineering at King Abdullah University of Science and Technology (KAUST). He obtained his Ph.D. at NC State University followed by a post-doctoral Fellowship at Sandia National Laboratories, USA.
He spent over 10 years in the semiconductor industry where he implemented processes in volume production for chip manufacturing. He joined KAUST in 2009, where he initiated an active research group focusing on the development of nanomaterials for electronics and energy applications. His work has been recognized by over 20 awards including the SEMATECH Corporate Excellence Award, two Dow Sustainability Awards, the Kuwait Prize for Sustainable and Clean Technologies, and the KAUST Distinguished Teaching Award. He has published over 500 papers and 75 issued patents. He is a Fellow of the American Physical Society, Institute of Physics (UK), and Royal Society of Chemistry. He is a Clarivate Analytics Highly-cited Researcher in Materials Science (2019, 2020, 2021).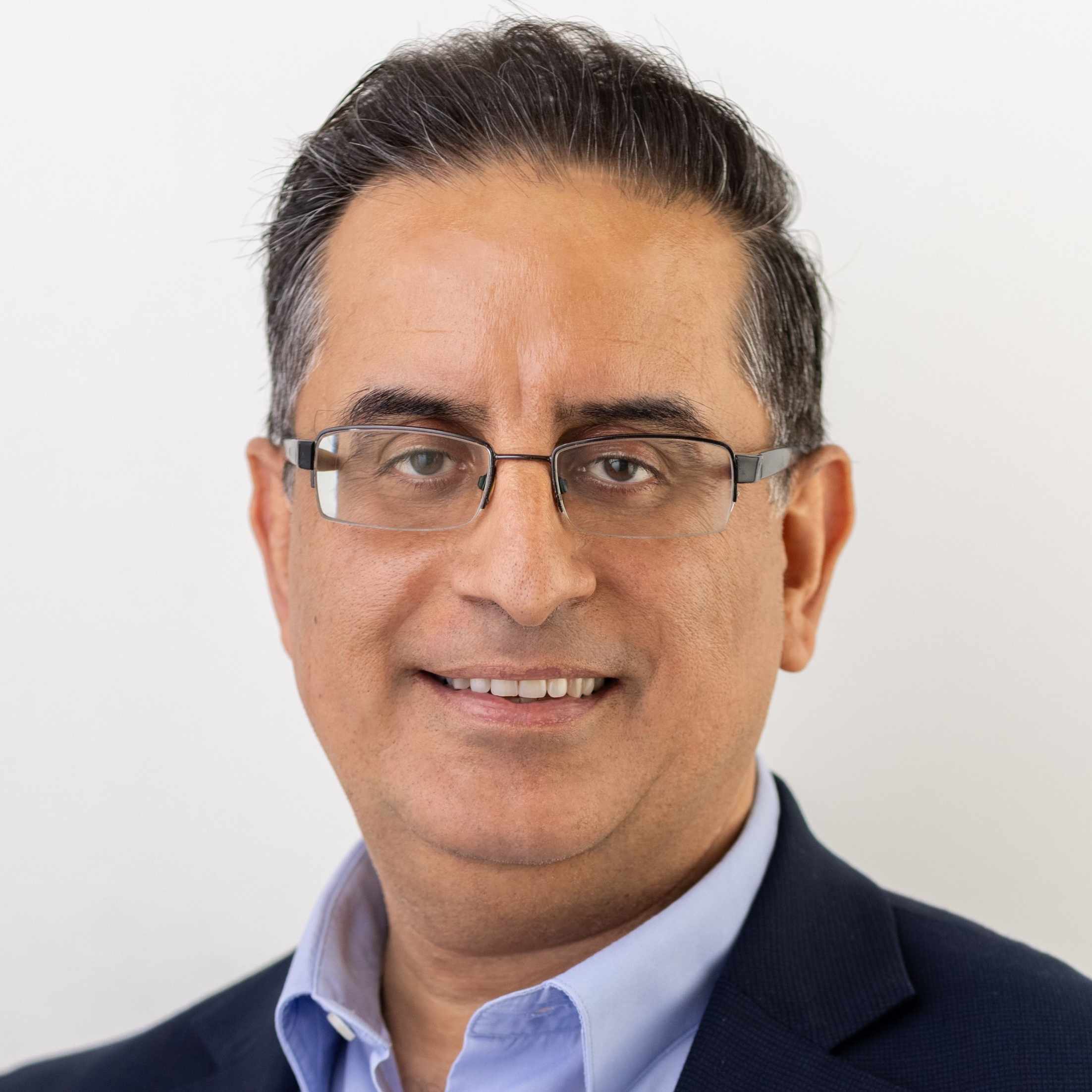 Ho Seok Park
Ho Seok Park is a professor of Chemical Engineering at the Sungkyunkwan University (SKKU), an adjunct professor at the Samsung Advanced Institute for Health Science & Technology (SAIHST), and a director of the research center for 2D Redox Energy Storage (2DRES). He received his Ph.D. from Korea Advanced Institute of Science & Technology (KAIST) in 2008 and worked as a postdoctoral researcher in the Department of Biological Engineering at the Massachusetts Institute of Technology (MIT) from 2008 to 2010. His current research interests focus on energy and chemical storage materials and devices based on 2D and carbon nanomaterials.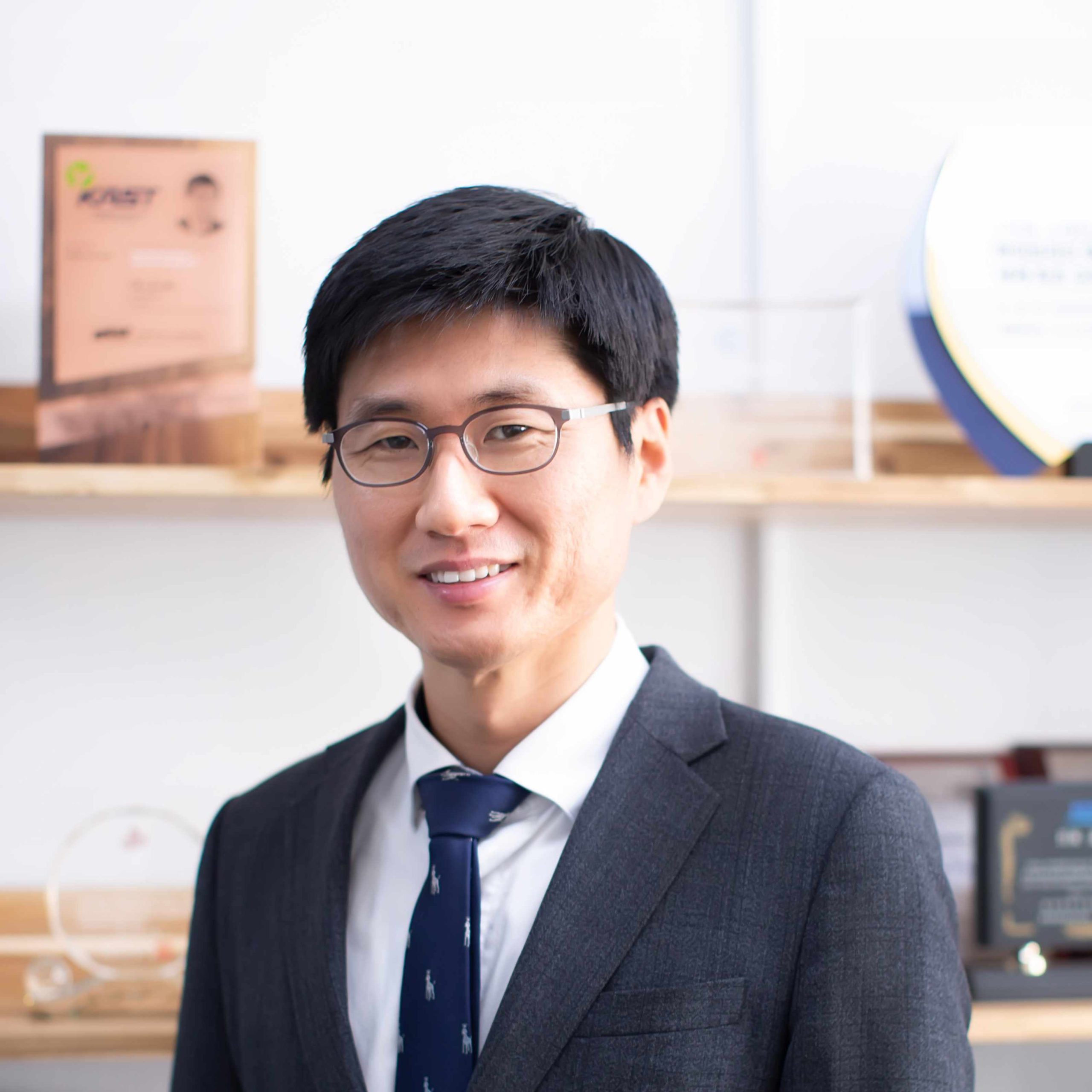 Johanna Rosen
Professor Johanna Rosen is the Head of the Materials Design Division at the Department of Physics, Chemistry and Biology (IFM), at Linköping University in Sweden. She received her PhD from RWTH-Aachen University in Germany in 2004, and after being a post doc and visiting scientist at LBNL in Berkeley (USA) and at Sydney University (Australia), she returned to Sweden to establish her research platform. Her research interest is focused towards fundamental theoretical and experimental studies targeting novel 3D and 2D materials, including carbides (MAX phases and MXenes) and borides (MAB phases and MBenes), for studying, e.g., magnetism and energy storage/conversion. Professor Rosen has published more than 250 scholarly research articles, and is a recipient of the Göran Gustafsson Award in Physics, handed out by the Royal Swedish Academy of Sciences. She is also a Wallenberg Scholar, and a member of the Young Academy of Sweden (2017-2022).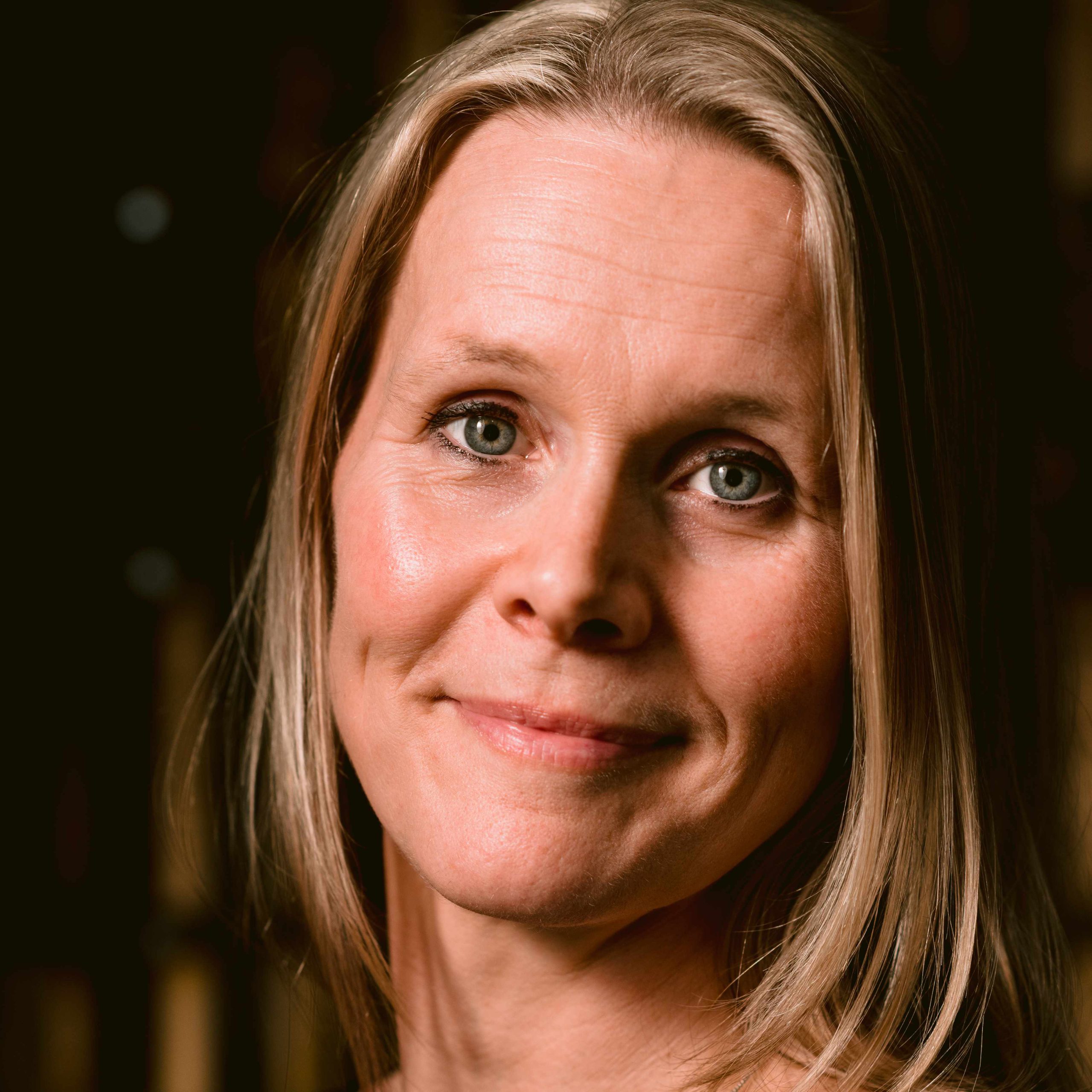 Lucia Delogu
Lucia Gemma Delogu is head of the ImmuneNanolab at the University of Padova (www.delogulab.eu) and Visiting Professor at New York University AD. Delogu previously worked at the University of Southern California and as visiting Professor and Marie S. Curie Fellow at the Technical University of Dresden, Germany.
Delogu's research focuses on using systems immunology approaches to study bi-dimensional nanomaterials and MXenes in particular for their interactions with immune cells towards biomedical applications. Beyond various National Italian Grants, she has been the scientific coordinator of two interdisciplinary European projects on nanomedicine and nanosafety (G-IMMUNOMICS, CARBOIMMAP). Her work as the corresponding author has appeared in major academic journals, including Nature Communications, Proceedings of the National Academy of Sciences, Nano Today, ACS Nano, and Small. Cumulatively, her work contributes to immunology, nanotechnology, material science, and space biology.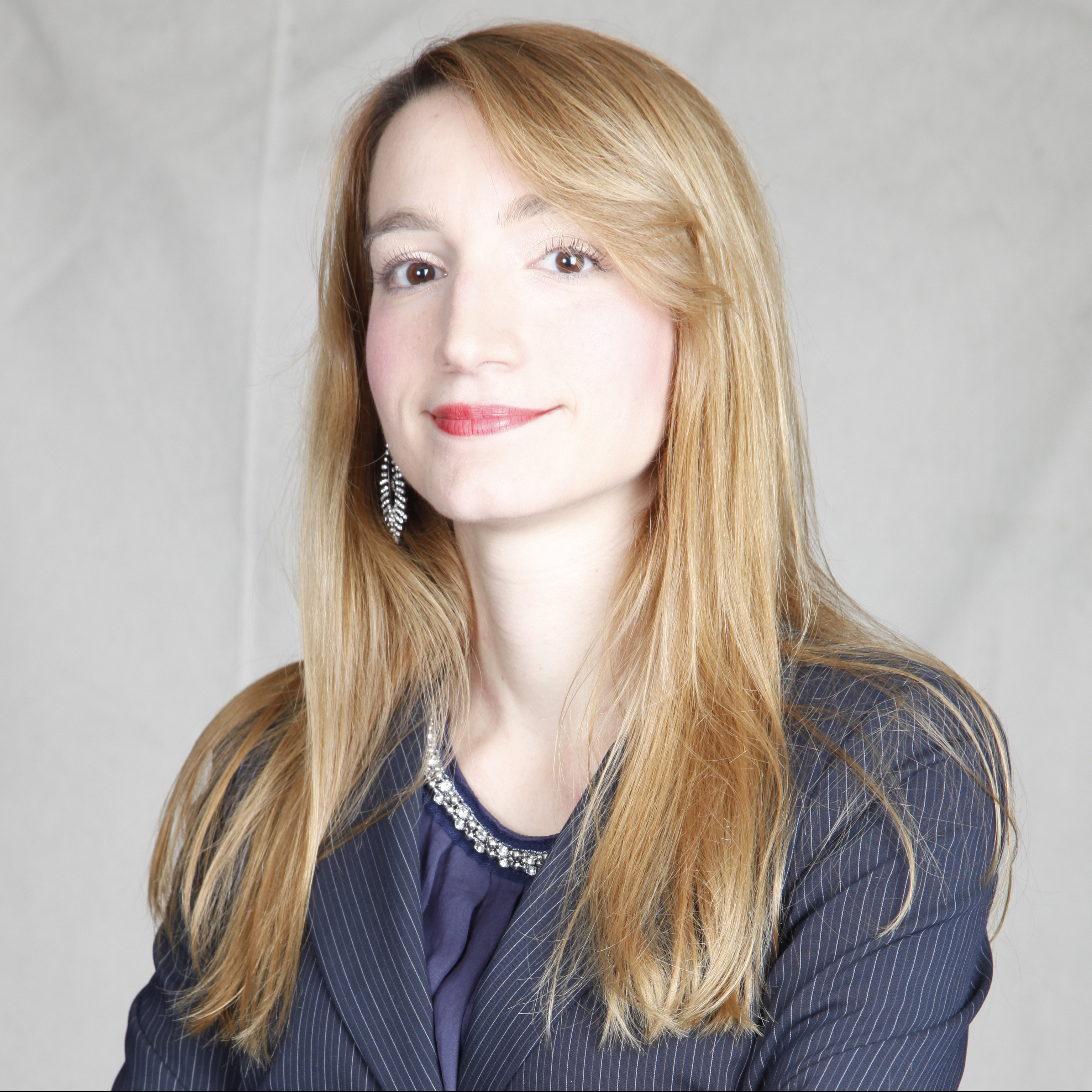 Mailis Lounasvuori
Dr. Mailis Lounasvuori did her PhD in the group of Professor Katherine Holt at University College London in the UK, where she worked on electrochemical and spectroscopic studies of graphene nanoflakes. She then moved to the University of Oxford in the UK for a postdoc in the group of Professor John Foord, investigating photoelectrochemical CO2 reduction on diamond electrodes decorated with copper nanoparticles. Dr. Lounasvuori is currently a postdoctoral researcher at the Helmholtz-Zentrum Berlin, Germany, in the group of Dr. Tristan Petit, focusing on the characterization of confined water and protons in the interlayer spaces of MXenes.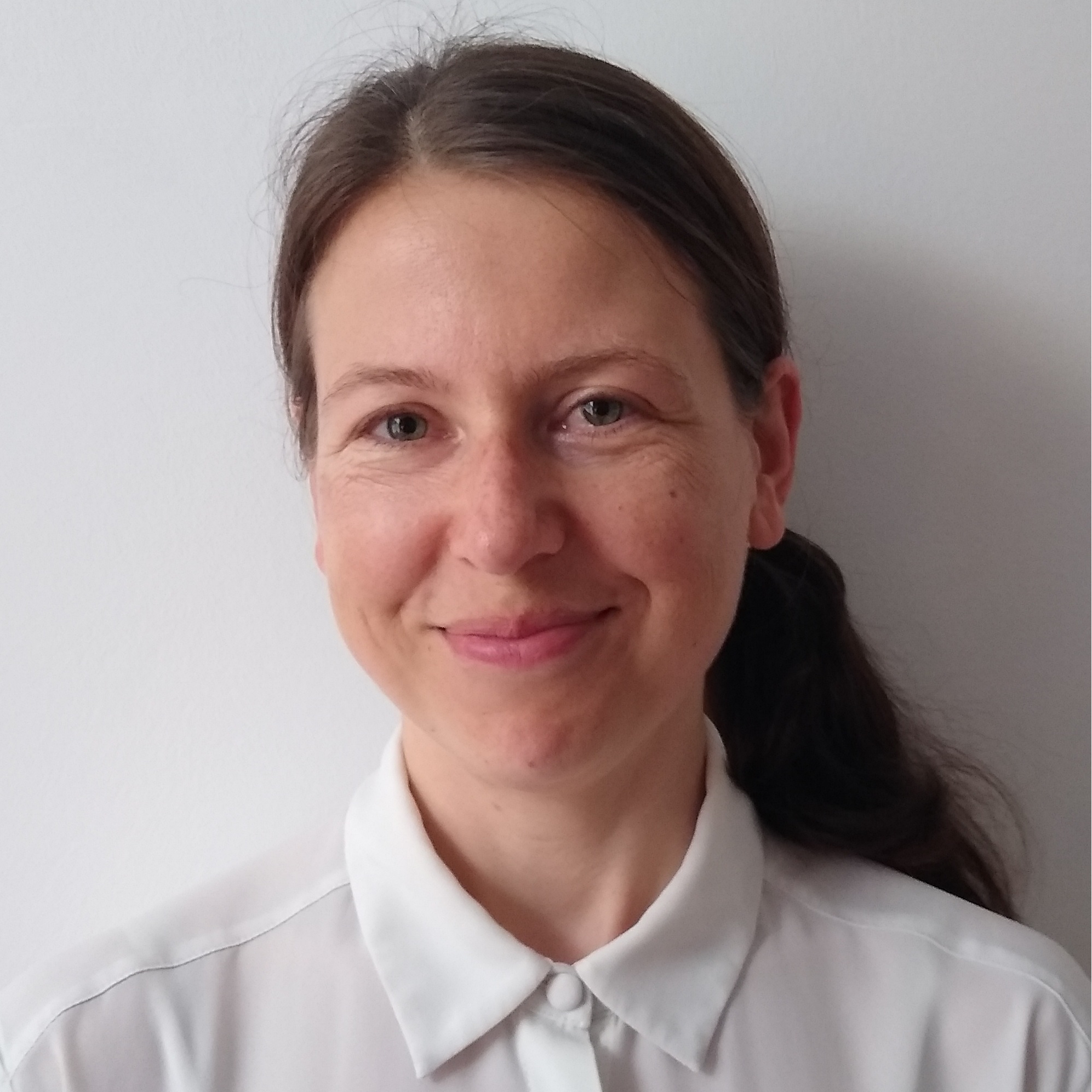 Mohit Saraf
Mohit Saraf is a Fulbright-Nehru postdoctoral fellow at the A.J. Drexel Nanomaterials Institute and Department of Materials Science and Engineering at Drexel University. He received his Ph.D. in metallurgy engineering & materials science from Indian Institute of Technology (IIT) Indore (2019) and bachelor's-master's (integrated) in nanotechnology from University of Rajasthan, Jaipur (2013). He has worked in several world-renowned institutes such as IIT Kanpur and Helmholtz Institute Ulm/Karlsruhe Institute of Technology, Germany. He has been recognized by several national and international accolades including Fulbright-Nehru Postdoctoral Fellowship (2020), CAS Future Leaders (2020), BRICS Young Scientist (2020), and Green Talents (2018). He has delivered talks and presentations in several prestigious scientific events. Recently, he was ranked among top 2% of scientists in materials science by Elsevier BV and Stanford University, USA (2021). His outstanding publications record, peer reviewing activities for various reputed journals and other achievements highlight his scientific skills and leadership qualities. His research interests are MXenes and their hybrids for electrochemical energy storage (supercapacitors and batteries) applications.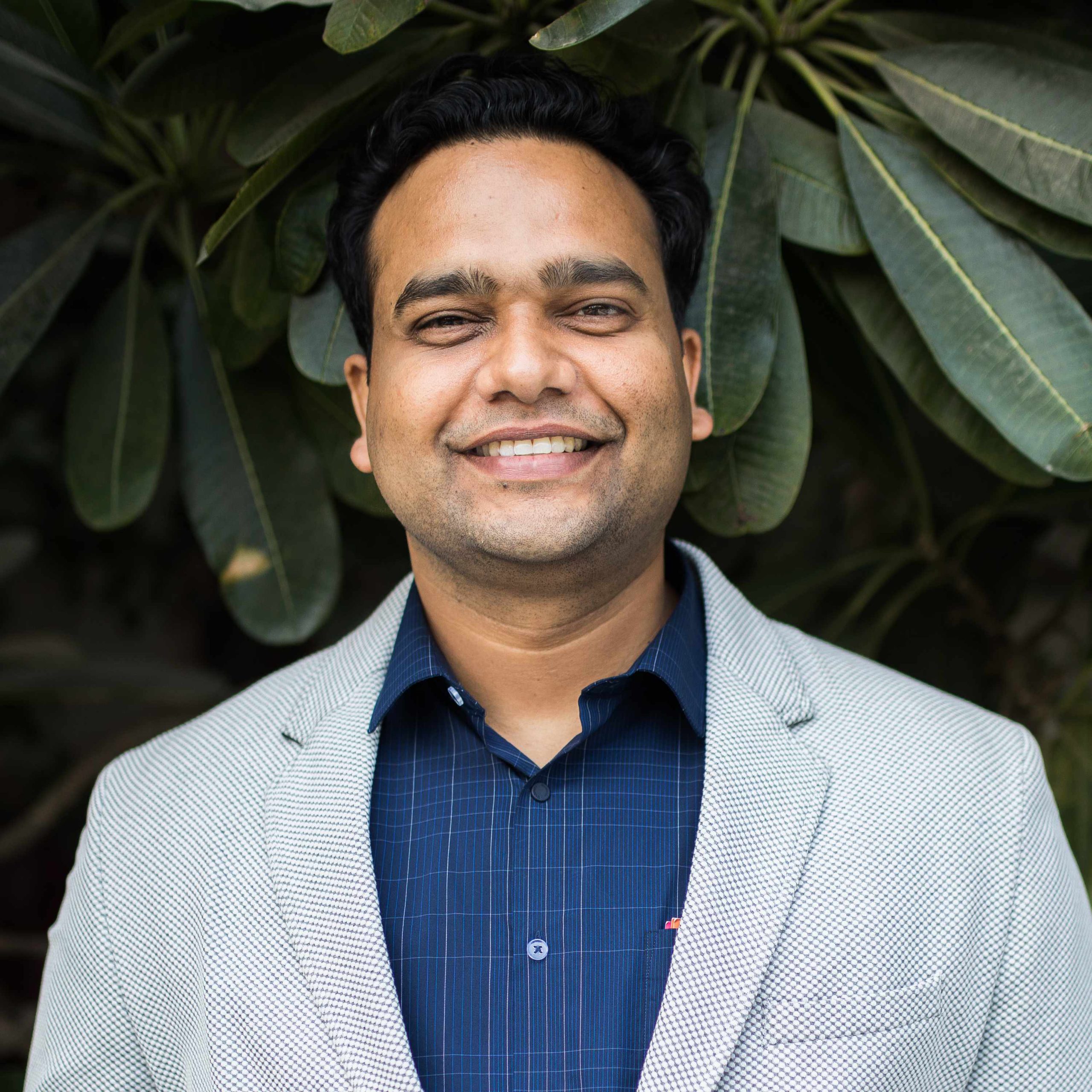 Naresh C. Osti
Naresh C. Osti received his MS in Physical Chemistry from Tribhuvan University, Kathmandu, Nepal. He obtained his PhD in Chemistry from Clemson University in South Carolina in 2014. He joined Oak Ridge National Laboratory (ORNL) as a postdoctoral researcher, and is currently an R&D Staff/beam line scientist at backscattering silicon spectrometer (BASIS) within the Neutron Scattering Division at ORNL. His research focuses on exploring the structure and dynamics of energy-related materials (hard and soft) to relate their structure-property relationship to their real-life application, especially of the nano-confined fluids, polymers, and polymer nanocomposites. He has extensively used different neutron scattering techniques at various user facilities for materials characterization.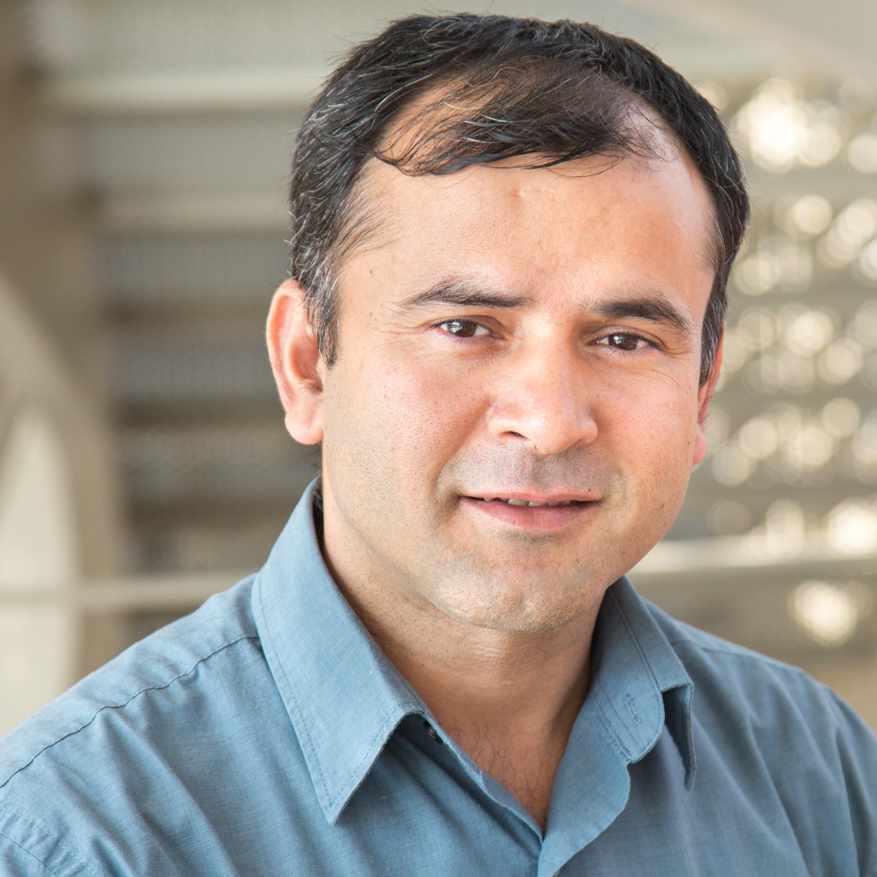 Norbert Koch
Norbert Koch studied technical physics at the Technische Universität Graz, Austria. At the same university he received a doctorate in solid state physics in 2000. He spent the following two years as postdoc at Princeton University and worked on organic/metal interfaces and covalently surface-bound self-assembled monolayers. After moving to Berlin in 2003, he started building his own group, and unraveled a comprehensive understanding of interfaces of organic semiconductors with inorganic materials and developed methods to optimize interface electronic properties. In 2009 he was appointed as professor in the Department of Physics of Humboldt-Universität zu Berlin, and in 2010 his group at Helmholtz-Zentrum Berlin für Materialien und Energie was established. At present, doping of organic semiconductors, and interfacial phenomena with perovskites and 2D materials are part of his research agenda.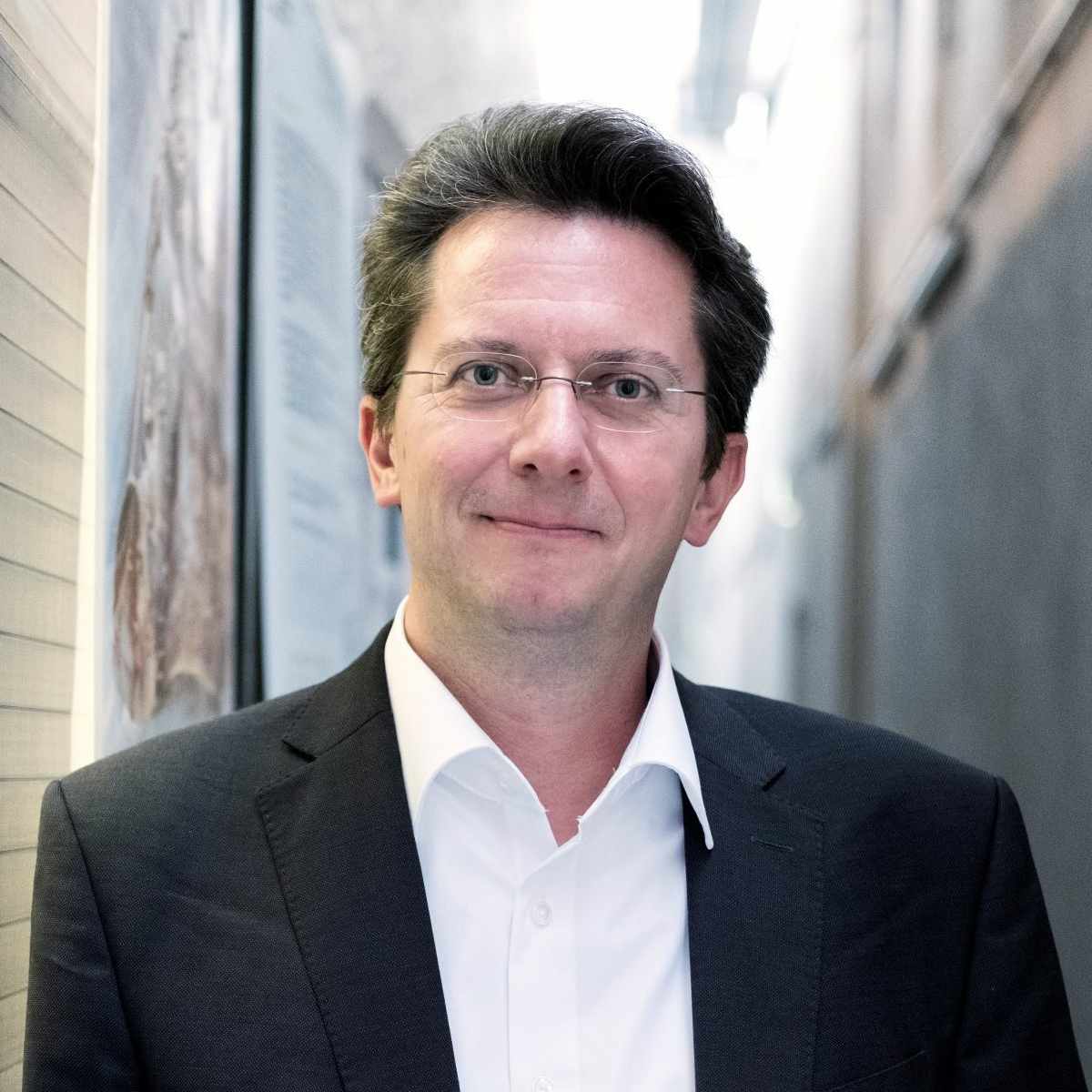 Paweł Piotr Michałowski
Paweł Piotr Michałowski was born in Poznań, Poland in 1984. He obtained his master's degree in physics from Umeå University (Sweden) in 2007 and Adam Mickiewicz University (Poznań, Poland) in 2008. In 2015 he obtained a Ph.D. degree in physics from Adam Mickiewicz University (Poznań, Poland). His scientific interest focuses on the secondary ion mass spectrometry (SIMS) technique since 2007 when he worked at Fraunhofer Center for Nanoelectronics Technologies (Dresden, Germany). Since 2015 he works at Łukasiewicz Research Network – Institute of Microelectronics and Photonics (previously known as Institute of Electronic Materials Technology) and is responsible for CAMECA IMS SC Ultra spectrometer. At the beginning of 2020, he became the head of the Department of Structural Research and Materials Characterization which was later renamed to Characterization of Materials and Devices Research Group. He is cooperating with more than fifty institutions, both, academia and industry. He is currently focusing on developing dedicated measurement procedures – tailored for specific samples – that allow reaching a subnanometer depth resolution and enable characterization of 2D materials like graphene, hexagonal boron nitride, transition metal dichalcogenides, and MXenes. These procedures can also be applied to the analysis of full structures of semiconductor devices like VCSEL, solar cells, or various transistors.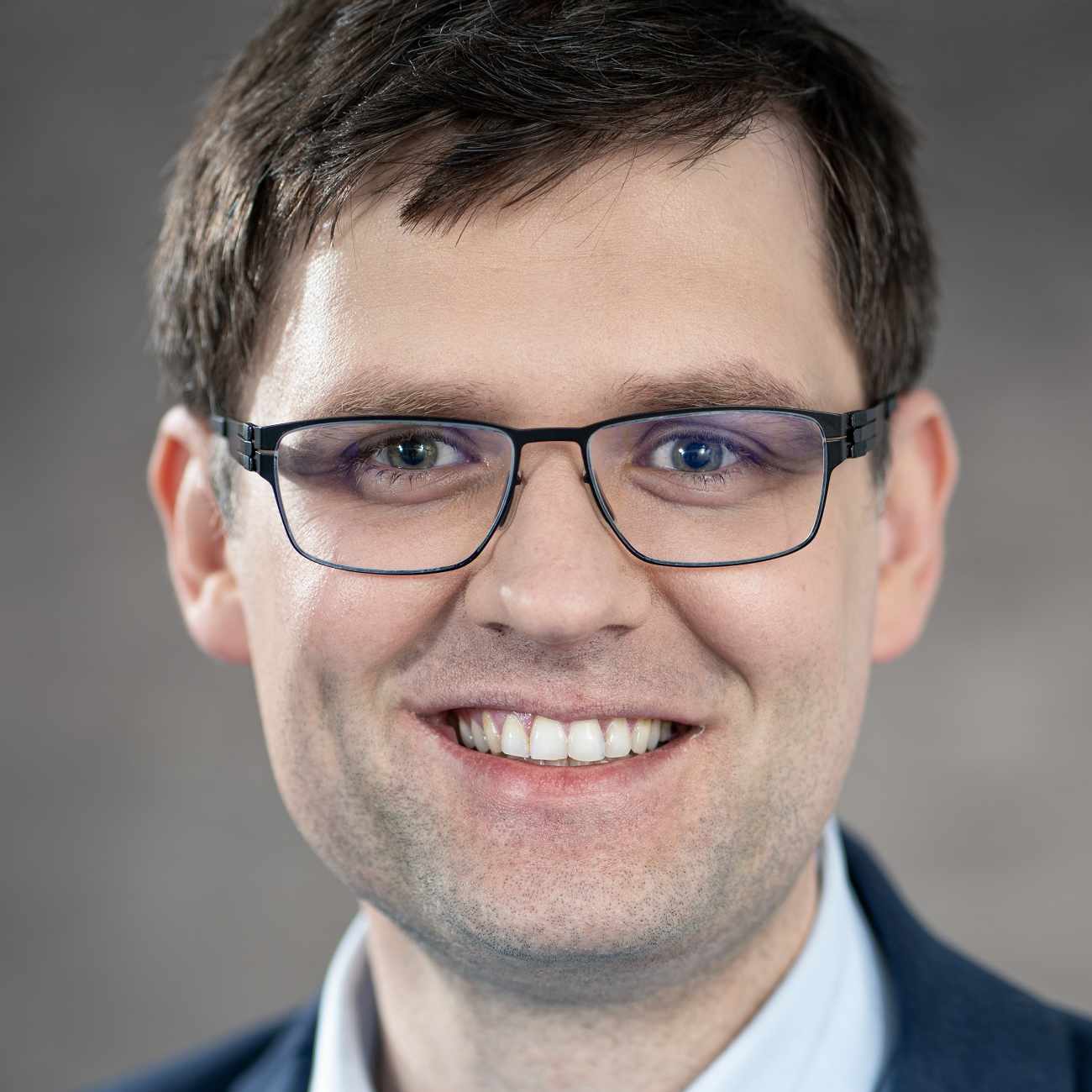 Po-Yen Chen
Dr. Po-Yen Chen is currently an Assistant Professor in the Department of Chemical and Biomolecular Engineering at University of Maryland (UMD), College Park. Dr. Chen is also affiliated in Maryland Robotics Center (MRC). He received a B.S. degree in Chemical Engineering from National Taiwan University (NTU) and a Ph.D. in Chemical Engineering from Massachusetts Institute of Technology (MIT). After his Ph.D., he was awarded Hibbitt Early Career Fellowship and served as an independent researcher at Brown University for 2 years, and then he worked as an Assistant Professor in the Department of Chemical and Biomolecular Engineering at National University of Singapore (NUS) for 2.5 years before he joined UMD. He received AME Young Investigator Award in 2018 and AIChE SLS Outstanding Young Principal Investigator Award in 2019. In 2020, Po-Yen was named as Innovators Under 35 in Asia by MIT Technology Review and received AIChE 35 under 35 Award. Recently, he is elected to Global Young Academy (GYA) and Fellow of Vebleo. His research focuses on the intersections of nanomaterials self-assembly, machine intelligence, and soft robotics/machines. He seeks to create the synergy between machine intelligence and automated robots to construct high-accuracy prediction models enabling automatic design of functional soft matter for soft robot/machine applications. By implementing data augmentation and statistical analyses, he can reveal the underlying nanomaterial self-assembly mechanisms that dictate data-driven design principles. The insights gained from machine intelligence-guided experiments can be utilized to fabricate stretchable electronics for wearable technologies and smart soft machines.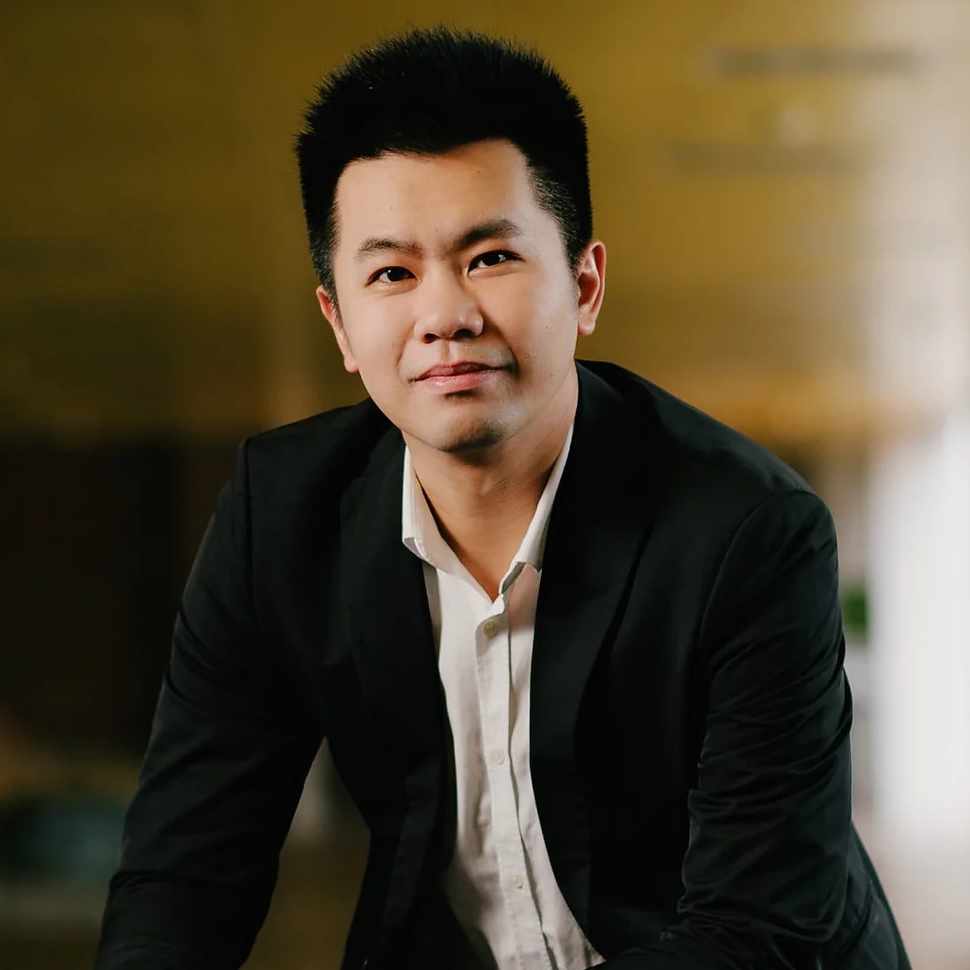 Rogelio Miñana
Rogelio Miñana is Vice Provost for Global Engagement at Drexel University in Philadelphia and Professor of Global Studies and Spanish who specializes on Cervantes' Don Quixote and on cultural and educational nonprofits across the Americas. As Vice Provost, he oversees all aspects of Global Engagement with our over 100 international partners, from study abroad to research activities, dual degrees, and more. He is committed to providing all students and faculty at Drexel with a wide array of opportunities for Global Engagement both on and off campus, in Philadelphia as well as abroad.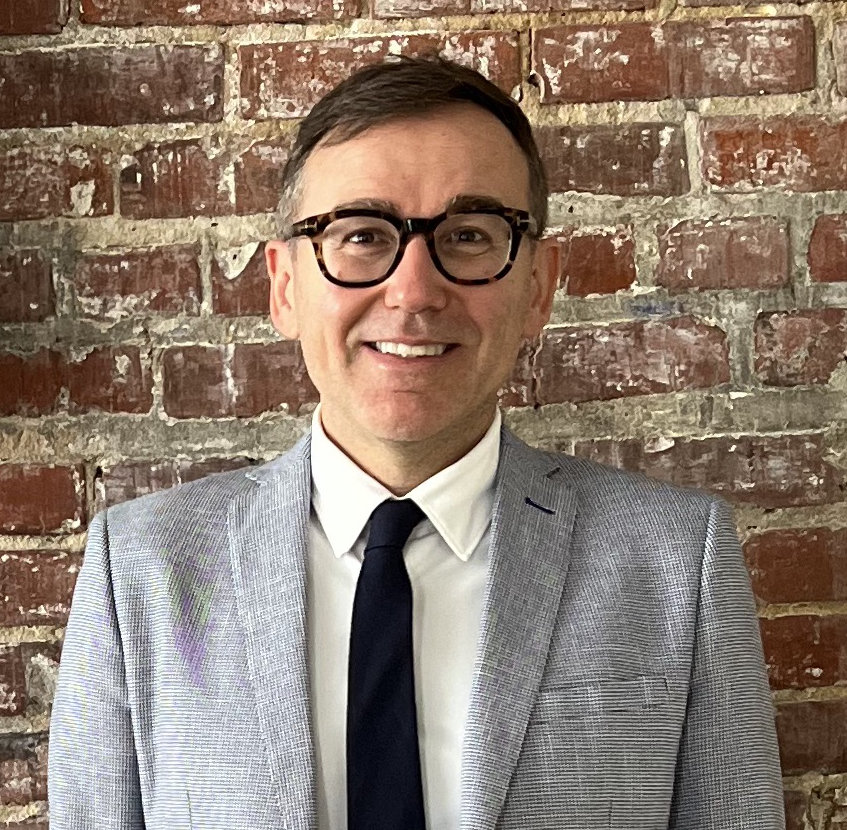 Sanjiv Dhingra
Dr. Sanjiv Dhingra is a Professor and Director of the Canada Italy Tissue Engineering Program at the Institute of Cardiovascular Sciences, St. Boniface Hospital Research Centre, University of Manitoba, Winnipeg, Canada. His research interests are focused on the post-myocardial infarction cardiac regeneration and tissue engineering using stem cell therapy and biomaterials. The current research in Dr. Dhingra's lab focuses on understanding the host immune response against transplanted stem cells.Another major area of interest in Dr. Dhingra's labis to developMXene based immunomodulatory materials to prevent rejection of transplanted stem cells and solid organs.Dr. Dhingra has published several papers in this areain prominent journals. Dr. Dhingra has been actively involved in promoting the field of stem cell therapy and tissue engineering. He has organized several national and international conferences and symposia. He was the Chair of First,Second and Third International Symposia's on Future ofRegenerative Medicine, which were held in Tuscania (2017), Ostuni (2018) in Italyand online (2021). Dr. Dhingra has been recognized nationally and internationally for his accomplishments in research. He received Outstanding Leadership Award in Cardiovascular Research from the Life Science Association of Manitoba. Previously he has been recognized by the American Heart Association (AHA) in 2012 and Canadian Cardiovascular Society in 2017 for his efforts in the field of cardiovascular stem cell therapyand tissue engineering. His laboratory is currently funded by multiple agencies including CIHR and NSERC. He continues to serve as committee member on several granting agency review panels such as CIHR, Heart and Stroke Foundation of Canada, European Science Foundation, Shastri Indo-Canadian Fellowship program, and Medical Research Council of England.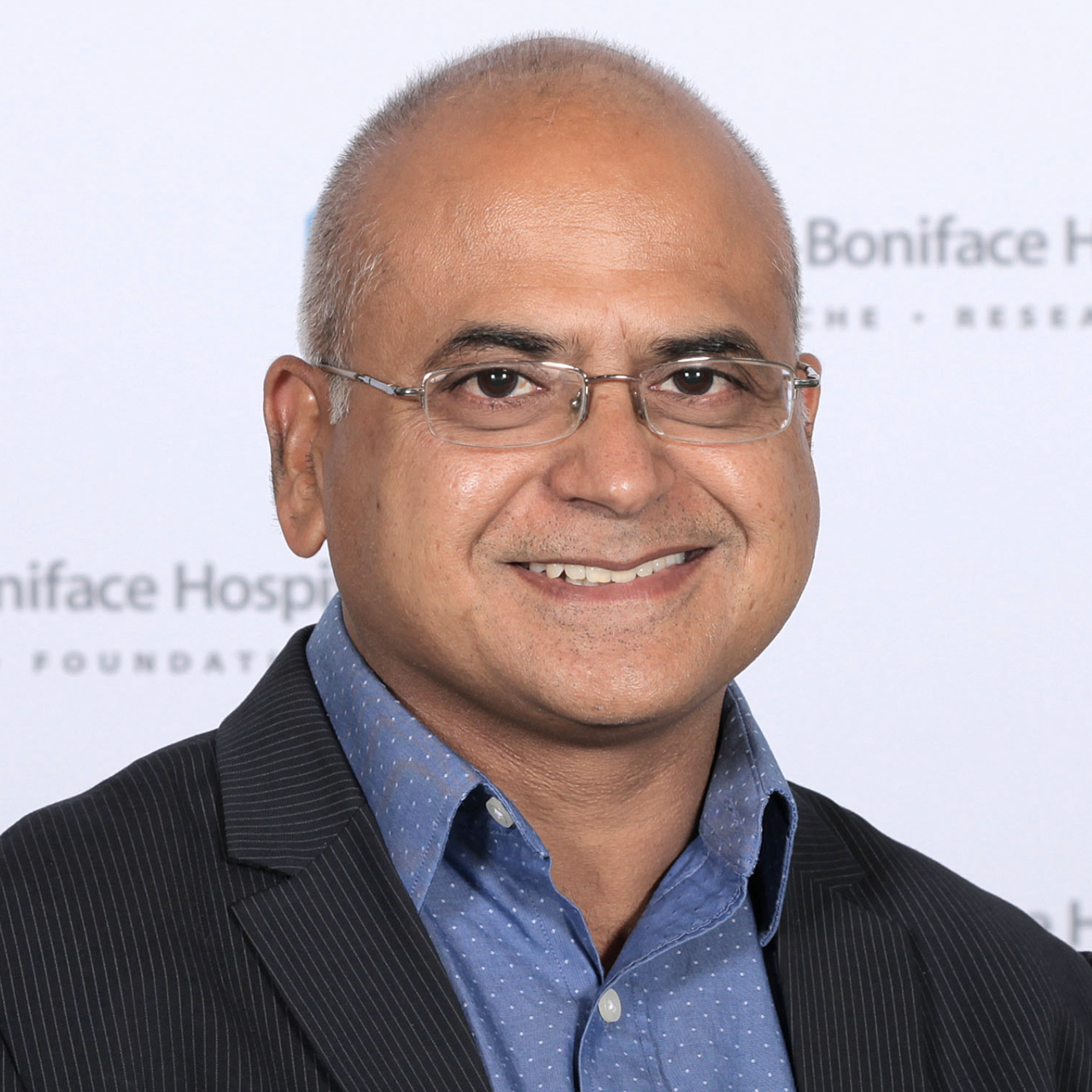 Susan Sandeman
Dr. Susan Sandeman is a biomaterials scientist whose research focuses on ways to better understand and optimise the interaction of materials with the cells and tissues of the body in order to provide corrective treatments. Susan's early research into the impact of cellular ageing on corneal wound healing and how this impacts the success of novel ophthalmic biomaterials first drew her to a career in biomaterials research. She has subsequently led a team of researchers engaging with companies, clinicians and academic partners to develop a range of adsorbent, nanostructured and smart polymer materials as prototypes to replace or repair organ function. For example, kidney dialysis provides life-saving support when the kidneys fail but does not act as a complete replacement therapy, partially because significant detoxification and metabolic activities no longer occur. Working with a multidisciplinary team, it has been possible to design a range of 'sticky' nanostructured adsorbents with components in the size range of 1-100 nm for more effective removal of biological toxins linked to poor dialysis performance. Another approach under development is the design of blood perfusion scaffolds tethered with bioactive molecules to specifically bind to microorganism derived toxins in the treatment of life-threatening infection. Such scaffold approaches may also be adapted to improve functional liver cell longevity as part of a liver replacement therapy. Susan is a strong advocate for the pivotal role of postgraduate research students in scientific innovation and the need for ambitious interdisciplinary training programmes involving placement opportunities to better facilitate communication across disciplinary boundaries. Linking local biomedical materials companies with the novel ideas emerging from international research consortiums is a key factor in successful biomaterials innovation."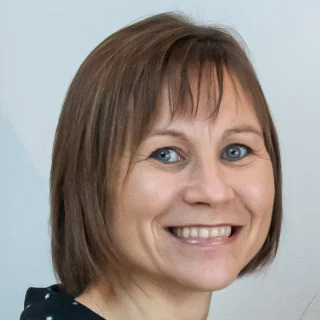 Shayan Seyedin
Dr. Shayan Seyedin is an Assistant Professor at Newcastle University. He previously worked at the Molecular Sciences Research Hub, Imperial College London. He was awarded a PhD in Chemistry from the University of Wollongong in 2014. In 2017, he received the Alfred Deakin Postdoctoral Research Fellowship for his research at the Institute for Frontier Materials, Deakin University. He was then awarded the Endeavour Research Fellowship to work at the A.J. Drexel Nanomaterials Institute, Drexel University. His research made pioneering advances in processing 2D materials like graphene and MXenes into neat, hybrid, and composite structures such as films, fibres, yarns, and textiles that could store energy or sense strain, pressure, or touch.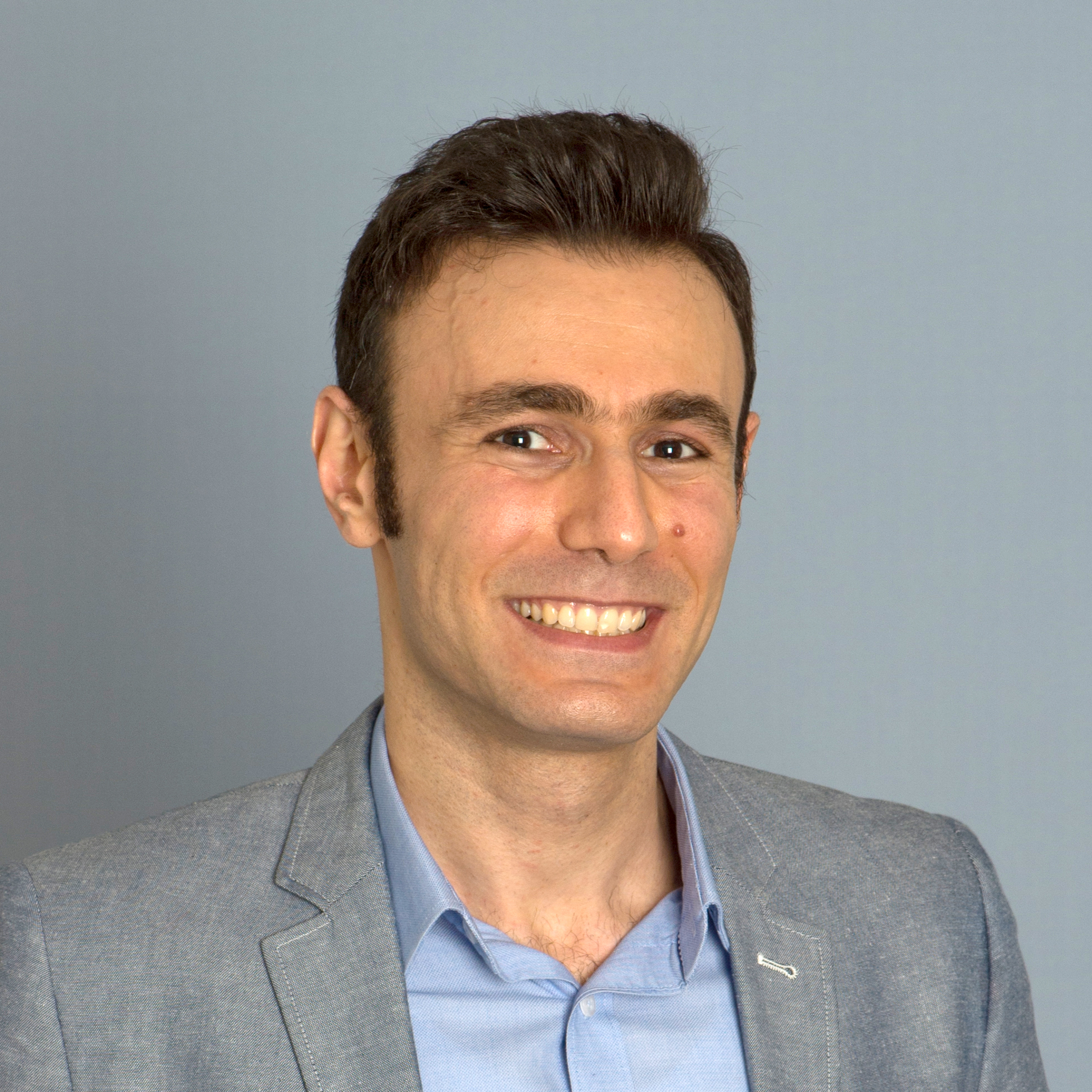 Takeshi Torita
Senior Manager, Materials Technology CenterMurata Manufacturing Co., Ltd.
Takeshi Torita worked with Dr. Gogotsi and Dr. Barsoum since 2016 for MXene fundamental sturdy. After transferring MXene technology to Japan, he formed MXene dedicated team and continue research aiming for large scale commercialization.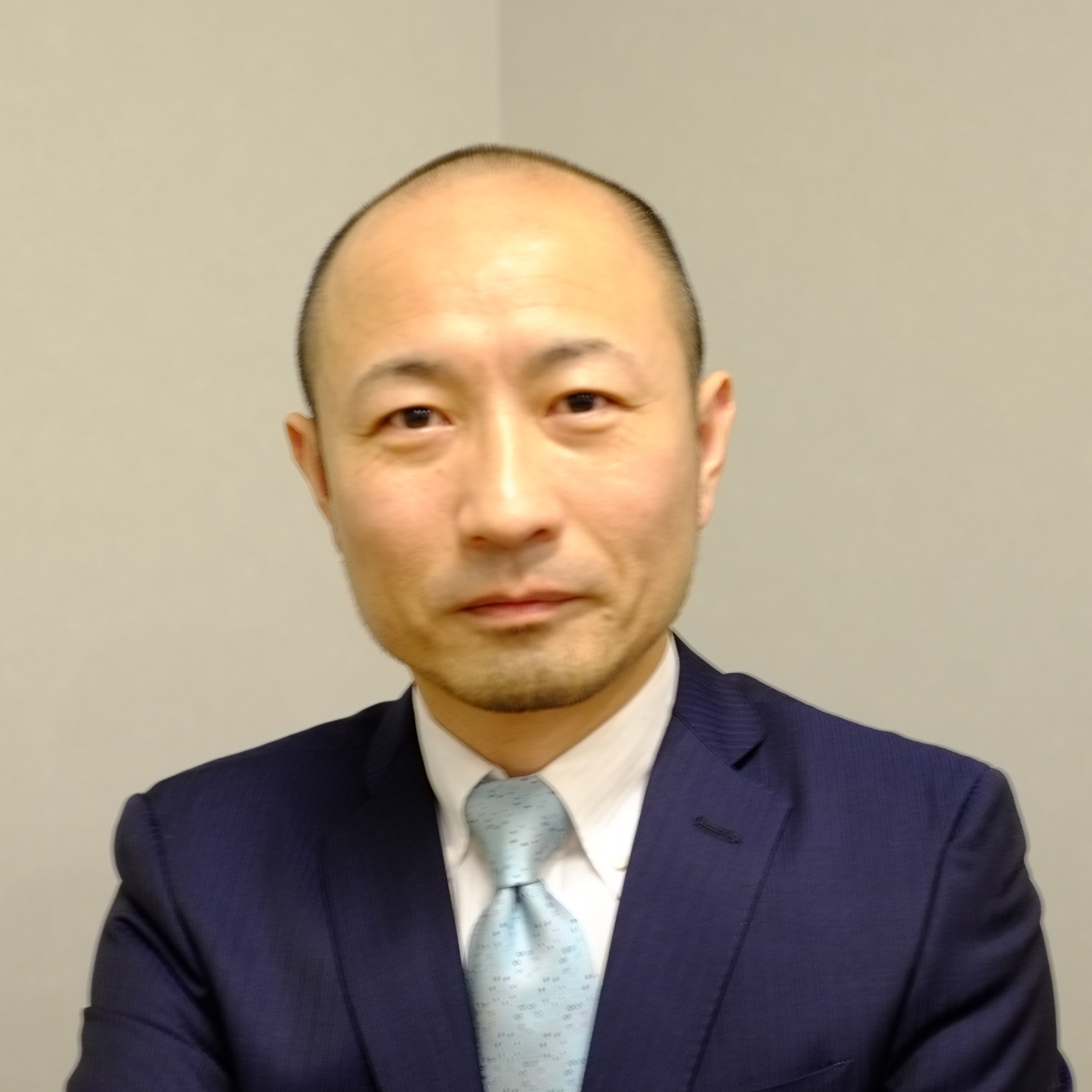 Zdenek Sofer
Prof. Zdenek Sofer is tenured professor at the University of Chemistry and Technology Prague since 2019. He received his PhD also at University of Chemistry and Technology Prague, Czech Republic, in 2008. During his PhD he spent one year in Forschungszentrum Julich (Peter Grünberg Institute, Germany) and also one postdoctoral stay at University Duisburg-Essen, Germany. Research interests of prof. Sofer concerning on 2D materials including graphene, MXene, layered chalcogenides and other 2D materials, its crystal growth, chemical modifications and derivatisation. His research covers various applications of 2D materials including energy storage and conversion, electronic, catalysis and sensing devices. He is an associated editor of FlatChem journal. He has published over 500 articles, which received over 20 000 citations (h-index of 71). He received in 2019 President of Czech Science Foundation Award and in 2016 Neuron Impulse award.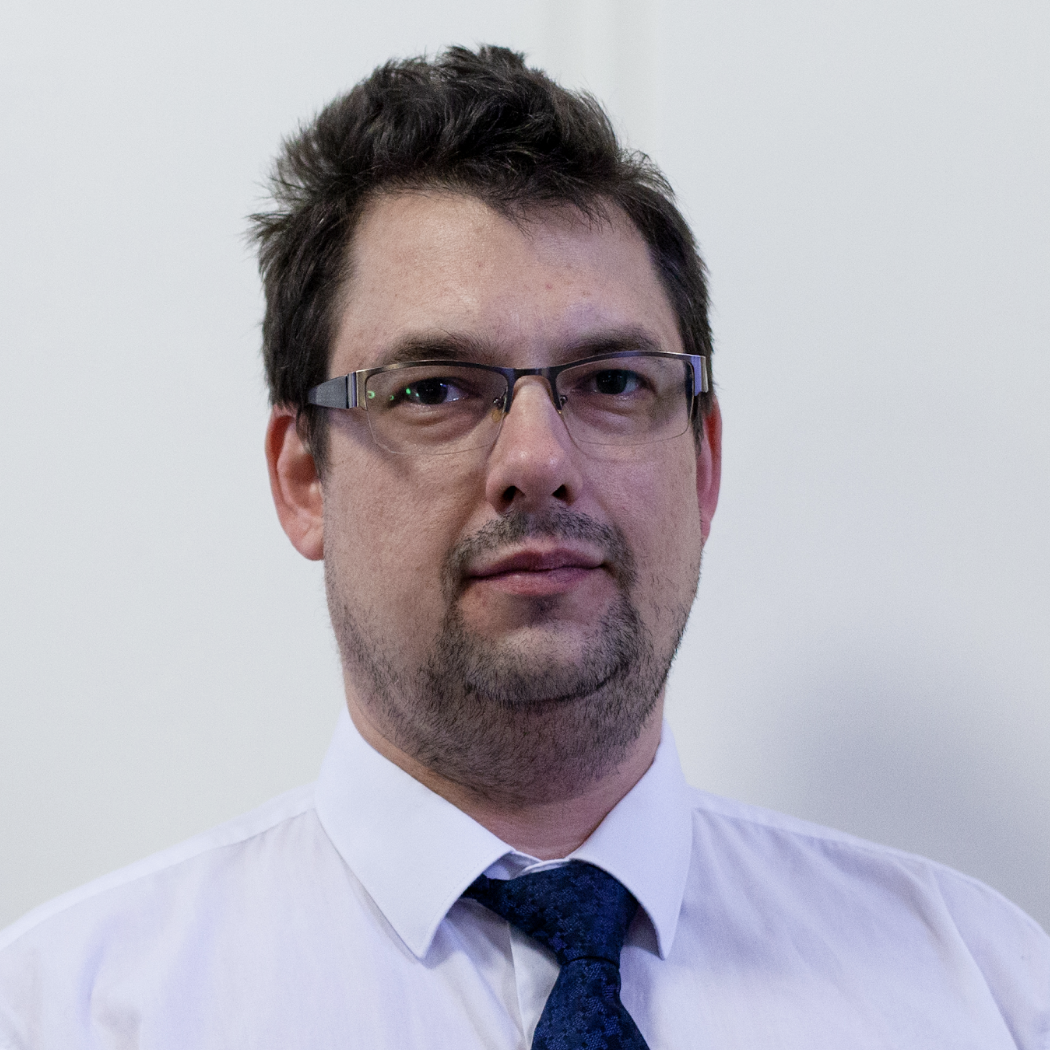 Zhi Wei Seh
Zhi Wei Seh is a Senior Scientist at the Institute of Materials Research and Engineering, A*STAR. He received his BS and PhD degrees in Materials Science and Engineering from Cornell University and Stanford University, respectively. His research interests lie in the design of new materials for energy storage and conversion, including advanced batteries and electrocatalysts. As a Highly Cited Researcher on Web of Science, he is widely recognized for designing the first yolk-shell nanostructure in lithium-sulfur batteries, which is currently a licensed technology. He also published the first experimental demonstration of MXenes as electrocatalysts for hydrogen evolution and carbon dioxide reduction.